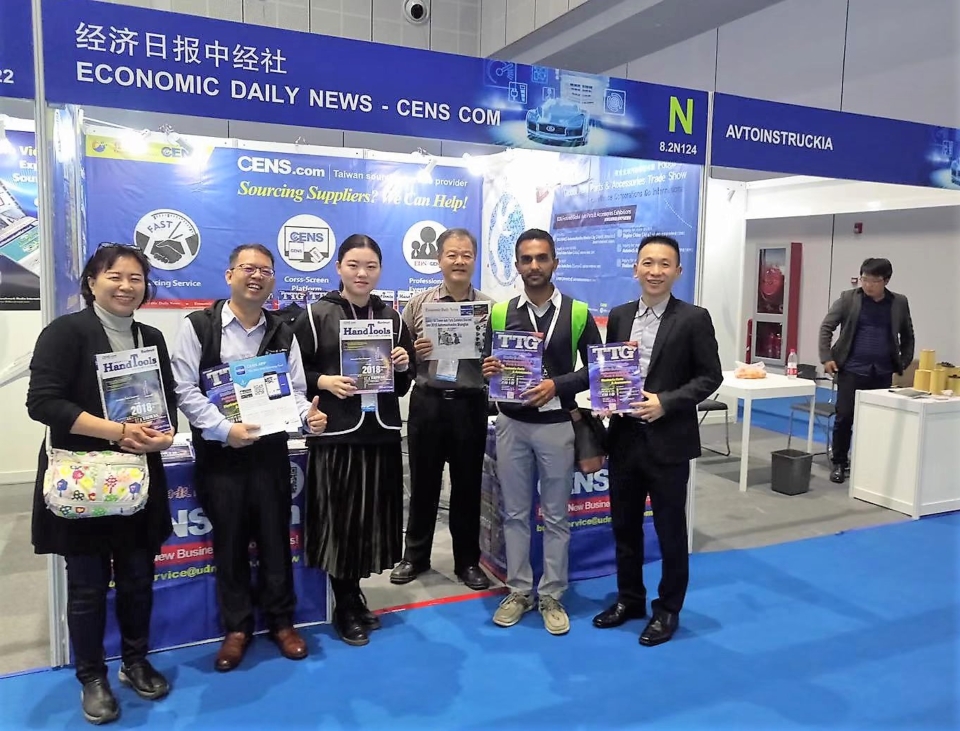 Buyers obtain TTG trade magazines and pose with on-site CENS.com members for a photo. (photo taken by Kuo Fang-lin)
Automechanika Shanghai
, Asia's biggest automotive parts, repair and maintenance, and auto products show, kicked off on Nov. 28 at the Shanghai National Exhibition and Convention Center and will last until Dec. 1 for four days. Expectations suggest the show to attract 140,000 professional visitors. As always, Economic Daily News (CENS.com) has attended another year of Automechanika Shanghai and continues to provide on-site buyers auto parts trade magazines, serving as the ultimate biz matching platform for international buyers through CENS.com.
This year marks the largest edition that Automechanika Shanghai has ever seen: 350,000 sqm of exhibiting area, packed with 6,250 exhibitors from 20 countries, showcasing products ranging from
automotive parts
,
tires
,
electronic systems
,
maintenance tools and inspection equipment
, and connected services. Among that bustle, 200 exhibitors from Taiwan are also at the show, including
Antrc Industrial Corp.
(2B53),
Sding Yuh Industry Co., Ltd
(2Q18),
Tedsco Inc.
(2A130),
Cheetah Auto
(2B109),
Tong Yang Industry Co.
(2K124), Da Juane Industrial Ltd. (2A117),
Gordon Auto Body Parts
(2Q20),
Nan Hoang
(1C83),
Eclatorq
(5.1M46) and
AirBoss Air Tool Co. Ltd.
(5.1M44).
Economic Daily News (CENS.com) offered
Taiwan Transportation Equipment Guide (TTG)
,
the USB version of TTG
, as well as a special report of Taiwan's firms for buyers to procure. CENS.com's biz matching services were offered to buyers as well, which showed Taiwan's exhibitors' featured products and booth numbers to help buyers navigate to their next biz order.
On the first day of the show, CENS.com booth attracted agents, distributors, wholesalers, and retailers from Europe and the Middle East, as well as Chinese visitors. Many buyers have visited the booth without further prompting to retrieve their copy of TTG and other publications, saying that this trip has become a habit at each trade show they visit.
In a bid to speed up the matching and biz-talk process between suppliers and buyers, CENS.com has rolled out its own
CENS APP
. Signing up is easy: just join CENS as a member and the user can quickly obtain company and product information as well as send out inquiries to suppliers. CENS.com leads the way for buyers in this blue sea market; please call Ms. Wu at +886-2-5588 #2082 or visit www.CENS.com for more information.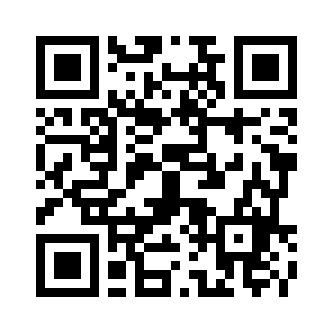 Scan and download CENS APP today!