In a special address at the World Economic Forum (WEF) annual summit, Trump said since he last addressed Davos two years ago, the US has enjoyed the "great American comeback" that he had predicted. "Today I am proud to declare that the United States is in the midst of an economic boom the like of which has never been seen before," he said.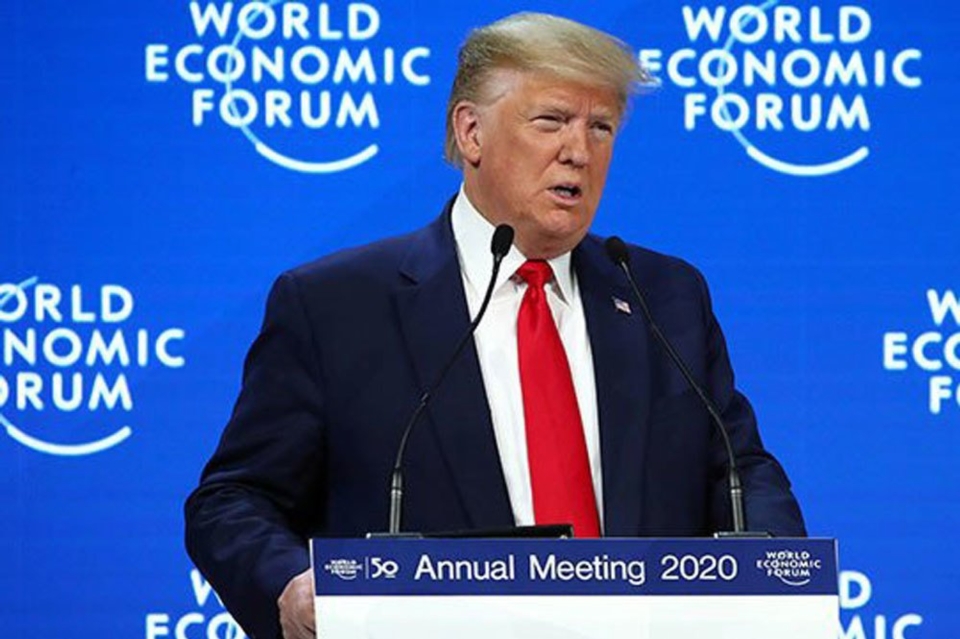 US President Donald Trump at Davos
The first phase of the trade deal between the two economic majors was signed recently, which has helped in reducing trade tensions which have been a major concern for the global economy. Trump added that he shares a great relationship with Chinese President Xi Jinping. "My relationship with Xi is extraordinary. He's for China, I'm for the US but other than that, we love each other," the American president said.