Taiwan Machine Tool and Accessory Builders' Association Hsu Wen-hsien said on Monday that prices for international steel, nickel, copper, and other raw materials have soared, coupled with the uncertainty of the Russian-Ukrainian war, domestic machine tool factories' have seen a recent decrease of orders around 20%. The association has decided to adjust the export forecast of machine tools this year, from 20% to 30% year-on-year, and the downward revision to maintain the last year's benchmarks.

Hsu did not shy away from saying that the Russian-Ukrainian war has led to soaring international raw material prices, geopolitical uncertainty, and the lockdown of mainland China due to the epidemic has made the supply of materials even more difficult. Take controller products as an example; the current delivery time from the past three to six months has extended to more than half a year, with products under special specifications uncertain of delivery dates.

Hsu said that the local epidemic in Taiwan has become more concerning recently, with many factories taking holidays off due to infections spreading among their workers. Although the New Taiwan Dollar has recently fallen back to around NTD$29.8, Taiwan's main competitor, Japan, has depreciated as well. Even bigger, the cumulative depreciation of the Yen has reached about 14%, which is still unfavorable for Taiwan's machine tool exports.

According to statistics, the export value of Taiwan's machinery and equipment in the first four months of this year totaled USD$11.801 billion, an annual increase of 15.7%, and continued to hit a new high in the same period. The export of machine tools in the first four months amounted to USD$936 million, an increase of 16.3% over the same period last year.

However, Hsu pointed out that the orders received by domestic machine tool factories in April and May have been significantly reduced by more than 20%, which will reflect in the export figures in Q3 and Q4. In other words, exports in the second half of the year may be lower than expected.

Taiwan Association of Machinery Industry Chairman Wei Tsan-wen said the overall industry performance is still affected by the continued interest rate hikes in the United States, and the economic growth of emerging markets may slow down. Coupled with global inflation, although Taiwan's exports of machinery and machine tools have remained profitable, the follow-up export performances are still uncertain.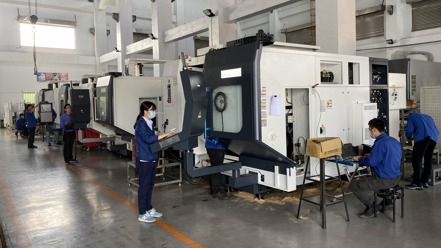 Photo credit: UDN