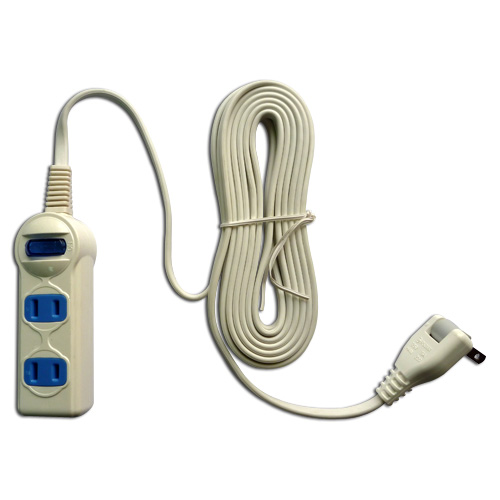 Household power strip (1-switch, 2-socket, 15ft)
Model:

PX-213-15

Country of Origin:

Taiwan

Material:

Fireproof, heat-resistant PC
Detail Specifications / Descriptions
1. Circuit with illuminated switch: No need to unplug when not in use to save energy and for safety.
2. Outlet socket of PC: nonflammable, safer and more reliable.
3. Special, anti-tangling design: National-standard 2.0mm2 15A cable for safer use.
4. 3D socket: With two front outlets and one side outlet to be space-saving, practical, safe and convenient.
5. 180°-rotatable socket set.

Voltage: AC 110V/60Hz
Capacitance: AC125V/15A/1650W
Temp range: -20~+90℃
Sectional area of conductor wire: 2.0mm2 (x 2)
Output socket: AC 110V, bi-polarity socket x 3

* Specs customizable; OEM and ODM orders welcome!