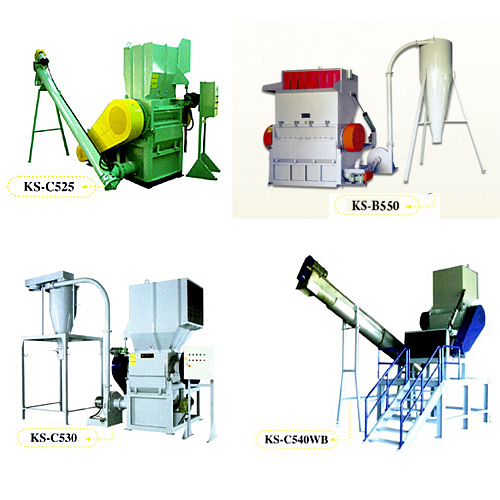 Super Powerful Granulator (High Productive Type)
Model:KS-C525 / KS-C530 / KS-C540WB / KS-B550
Detail Specifications / Descriptions
‧Specifically designed inner structure combined with the use of high tensile cutter (materials SKH-2 and SKD-11), allowing for granulating most reclaimable materials.
‧Specifically designed shearing angle of the cutter assures extra powerful granulating capacity.
‧Screen is easy to remove for clearing up and reinstalling.
‧The machine is especially ideal for granulating large and hard reclaimable plastic materials with extremely smooth operations.
Company:
KUN SHENG MACHINE CO., LTD.
Address:
No. 46, Lane 306, Haiwei Rd., Longjing Dist., Taichung, Taiwan 434
Telephone:
886-4-2630-5869
Fax:
886-4-2639-2267
E-Mail:
URL:
www.kunsheng.com.tw
www.cens.com/kunsheng

Send inquiry to this company