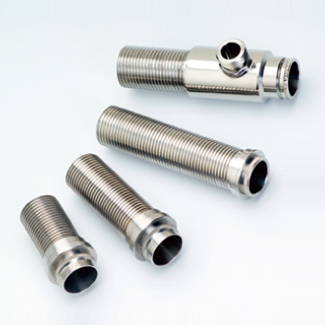 Detail Specifications / Descriptions
Since Its establishment in 1982, Clear Dawn Co., Ltd. has been engaed in production and development of metal-made parts and products as a top-notch supplier in the line.

drawing on its consummate production capability, the company has worked out its newest product, Antibacterial Stainless Steel Beer Tap Head, which is made of SS304L-graded low-carbon steel, and meticulously finished with bright, mirror-like and, above all, antibacterial surface. besides, the company skillfully applies appropriate methodologies in production, making sure that the 304L stainless steel-made in mechanical properties and corrosion resistance.