The first ever physical-virtual hybrid Taipei AMPA series show wrapped up this Saturday (October 24) after four days of exhibition and events under the global automotive spotlight. Over 6,000 buyers attended the physical show, including Tesla, Toyota, Ford, and other major auto brands sending representatives to secure deals with exhibitors, and over 3,700 total viewers tuned in for forums, new products launch, AMPA tour, and other virtual AMPA Digital Plus events.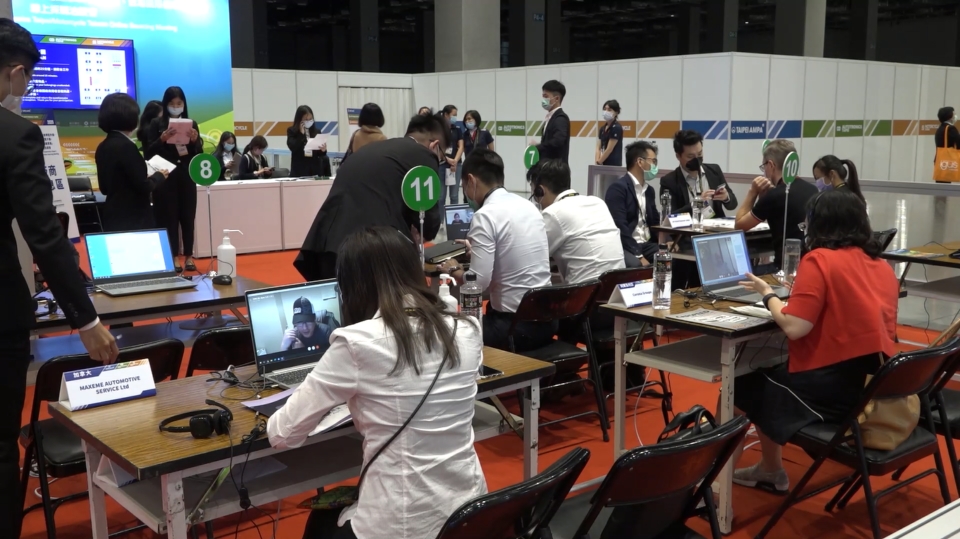 Online sourcing meetings connected buyers from afar to exhibitors at the show
The online sourcing meetings participants at this year's hybrid AMPA series show praised the organizer for maintaining a high quality throughout, where much dialogue was exchanged, and procurement deals were secured. Additionally, the AMPA tour and new products launch event also brought viewers even closer to the show, successfully showing the latest Autonomous, Connected, Electric, and Shared (A.C.E.S.) trends in the industry. Moreover, with the virtual show running alongside the physical show, buyers could also contact other suppliers during the entire duration of the show, providing another avenue for interested parties to connect with each other and continue discussions.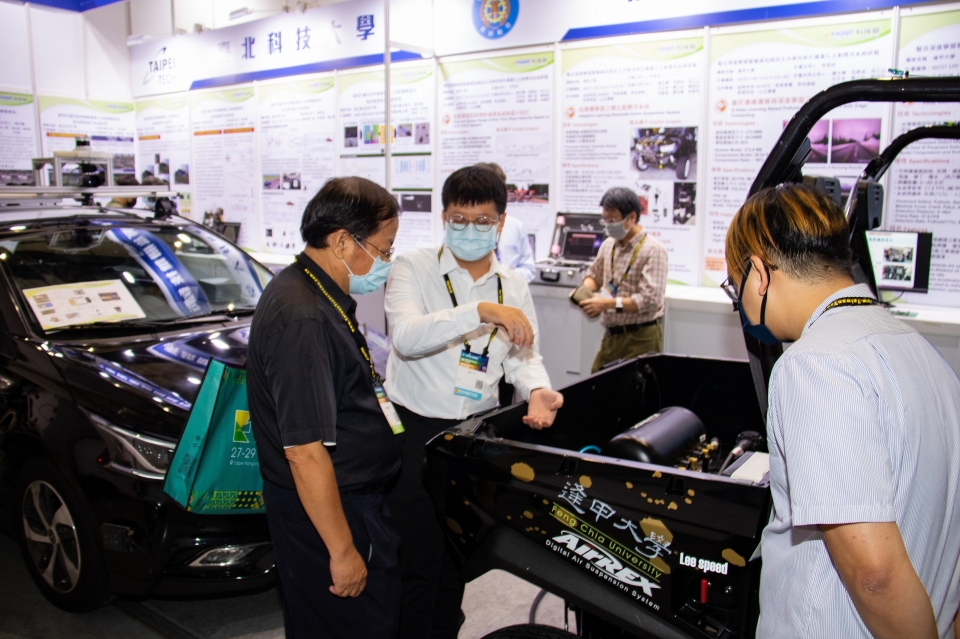 Ministry of Science and Technology brought autonomous solutions to AMPA.
Aside from buyers meeting suppliers, the Internet of Vehicles and Electric Vehicle forums attracted viewers from the US, Japan, Finland, and other nations watching online, and a full house at the exhibition hall. Finally, celebrity appearances on car tuning and motorcycling closed out the show on a high note and a capacity crowd.
Even though the AMPA Digital Plus show provided a method for international buyers to attend, the focus was still placed on the physical show, with exhibitors from public and private sectors combining to present the A.C.E.S. trend right in front of visitors. AMPA mainstays Ministry of Science and Technology, Noodoe, Fortune Electric, and others continued to make their presence felt, while first-time exhibitor Surewin Worldwide made the successful transition from producing sporting equipment to carbon fiber rims, attracting the most attention from domestic and international car tuning companies. And while various travel restrictions limited the ability for international buyers and corporations reach Taiwan, Deltran opted to follow through with their original plans and exhibit at AMPA, showing their latest battery packs to everyone at the show.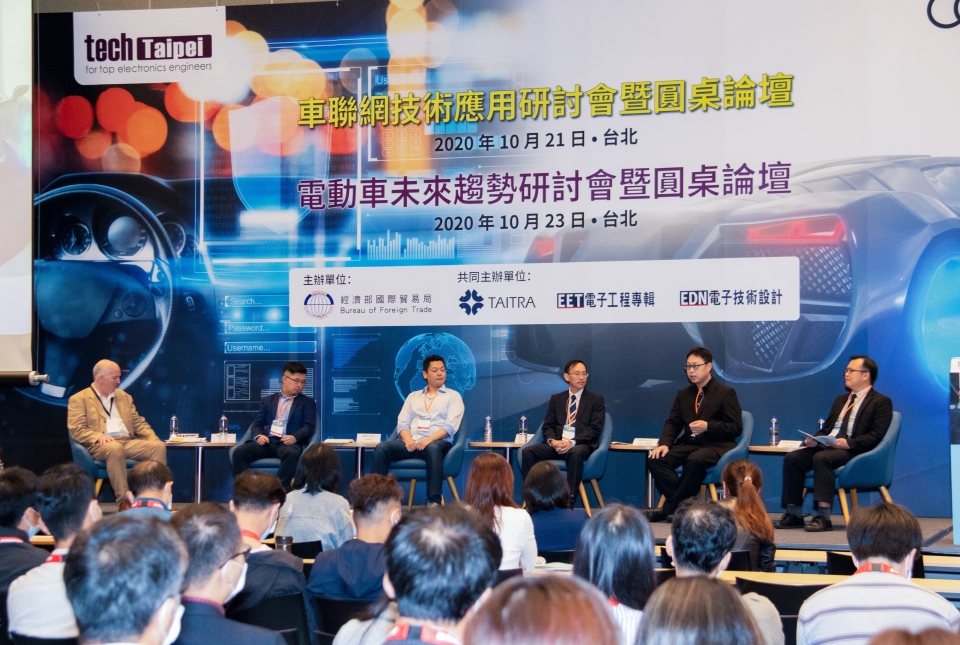 The IoV and EV forums attracted viewers from the US, Japan, Finland, and other nations watching online, and a full house at the exhibition hall
Next year's AMPA will take place April 14 to 17 at both TaiNEX1 and TaiNEX2, and with the industry looking to rebound, over 75% of the showground have already been booked. For information on how to secure a spot in next year's show, please visit the AMPA website for more information:
Official website: www.taipeiampa.com.tw