Chinchih Metal Industrial is the first powder metallurgy manufacturer to procure the right to build an establishment in the Hsinchu Science Park (HSP). The company's forward-thinking prompted them to leverage their accumulated experiences to obtained certifications from the International Organization for Standardization and International Automotive Task Force in the past 40 years. With the aim to build their foundations on automation, intelligent manufacturing, and smart operation, Chinchih has proactively upgraded their machineries and equipment. Through successful digitalization, Chinchih hopes to become a benchmark for traditional industries. Chinchih further aspires to enter the competitive high-end parts market by providing various added value to their products.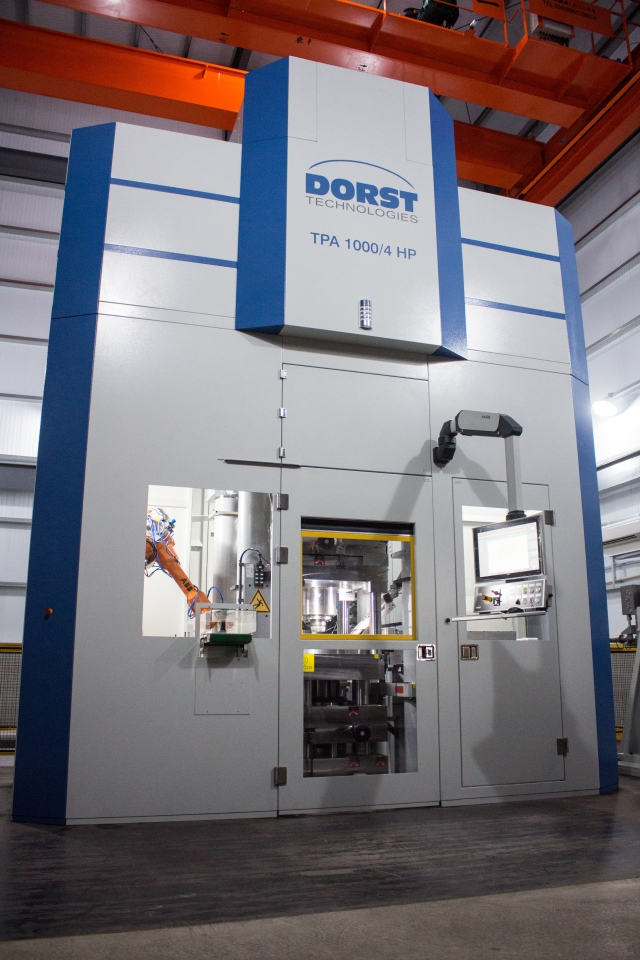 Chinchih Metal has imported German-made 1,000-ton CNC presses as means to quickly obtain high-end transferred orders. (Photo courtesy of Chinchih Metal)
Chinchih is experienced in mass-producing over ten thousand kinds of parts, as well as three thousand commonplace parts in sustained production. Notable clients working with Chinchih includes engine and powertrain parts for both Japanese automakers Nissan and Mazda. Other distinct parts produced by Chinchih includes gear couplings for German wind turbine producers, parts for automated machineries by ITOH Denki, and stainless-steel ring on lens adaptors for Canon cameras.
From its beginnings, Chinchih concentrated on making sintered metal bearings. However, as the times changed, the company shifted its focus to adapt production capabilities for machinery parts, pneumatic tool parts and aftermarket auto parts. Presently, Chinchih is producing gear coupling for wind turbines, adaptors rings for DSLR lens adaptors as well as high-end auto parts, such as VVT gears for engine and synchronizer hub for transmission. Unlike their competition, Chinchih continues to dedicate resources to improving their product portfolio through upgrades in manufacturing equipment and product development.
Chinchih is classified to the precision mechanical industry, having gained approval to enter the Hsinchu Science Park (HSP) in 2019 and obtain the subsidies of interest with cap of NTD1.28 billion loan of "Action Plan for Accelerated Investment by SMEs," from the government.
The subsidy greatly aided Chinchih's investment of a new factory in HSP Tongluo area thanks to the benefits of lower interest expense. The new factory will be constructed on around 8.9 acres (36,153㎡) of land with four floors. The building will house two 1,000-ton CNC press from Germany as well as the site for integrating working stations with intelligence manufacturing. The plant will further be equipped with an automated storage and retrieval (AS/RS) system.
With Taiwan's strength in digitalization, driven by Taiwan's semiconductor and IT sector, Chinchih and other powder metallurgy companies are poised to benefit from upgrading their existing production lines. They are also slated to benefit substantially from the disrupted global supply chain, especially when Taiwan is less affected by the ongoing COVID-19 pandemic.
Additionally, Chinchih is industriously developing talents while assiduously expanding its global market presence. With a research and design expense on revenue of 5.5% to complement various digitalization and upgrades, Chinchih aims to bolster its sales by venturing into high-end parts. Their ambitious goal is to become the go-to R&D supplier for custom-designed powder metallurgical parts.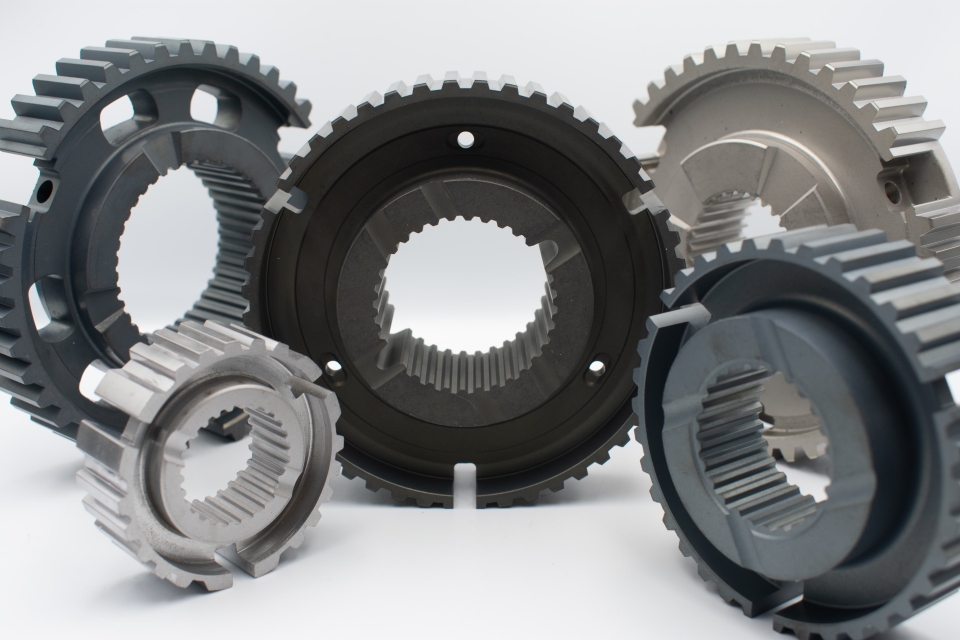 Chinchih Metal Industrial-made products are widely recognized in the industry. (Photo courtesy of Chinchih Metal)
CHINCHIH METAL INDUSTRIAL CO., LTD.
51 Baku Rd., Sanyi Township, Miaoli County, Taiwan 367
Tel: 886-37-872-136
Fax: 886-37-873-936
E-mail:
ccmc@chinchih.com
Website:
sub.chinchih.com
www.chinchih.com
www.cens.com/chinchih